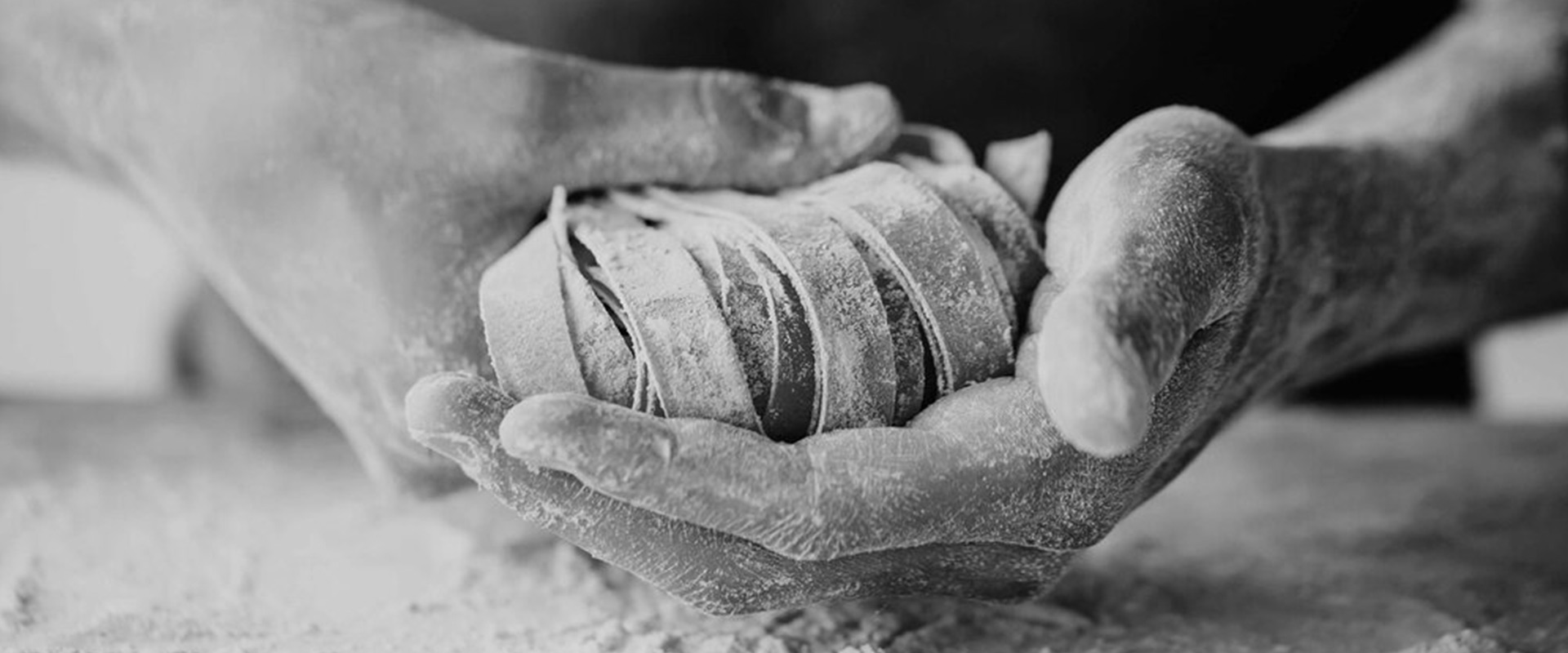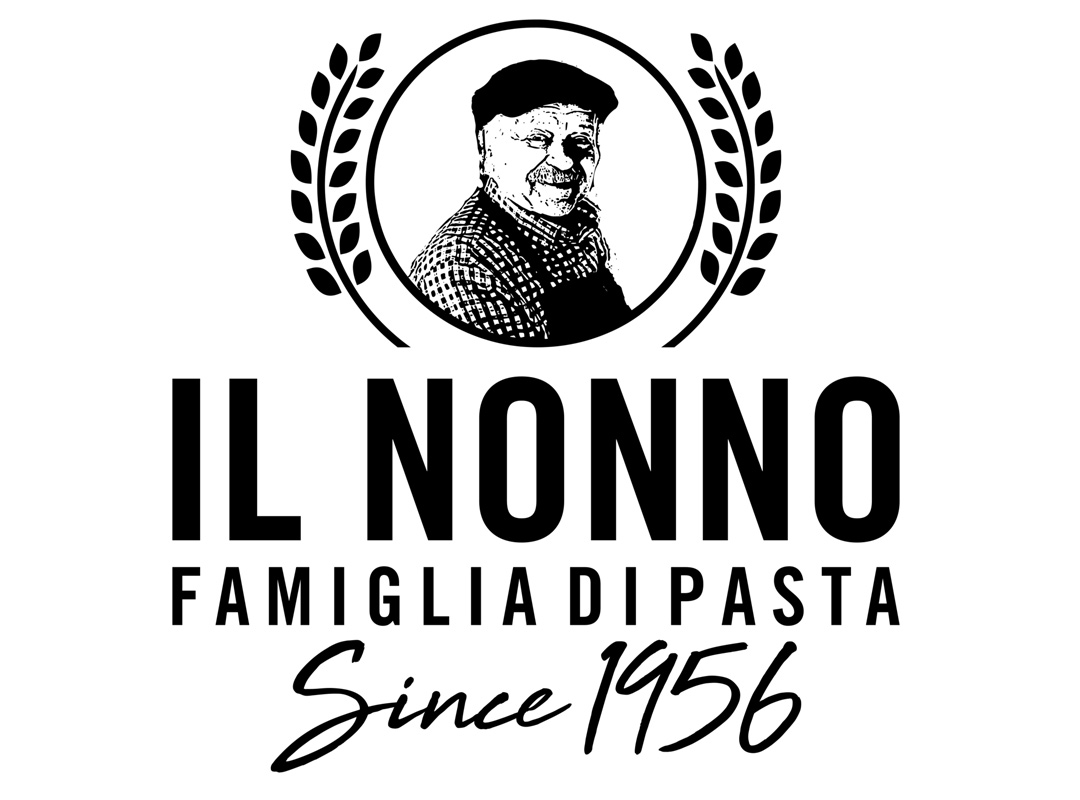 DRIVEN BY QUALITY, CONNECTION & LEGACY
Ours was a childhood of dirty aprons and dough-crusted hands. The kitchen table was our classroom. Papa` was our teacher – just like his papa` before him. When we argued over whose turn it was to knead, he always found an important job for each of his daughters.
For more than 60 years of pasta making, it used to be the men in the family who led the charge, but now it's the girls' turn to run the business.
Il Nonno Foods prides itself on providing premium quality pasta products to our consumers. Il Nonno pasta is produced using traditional Italian pasta making methods with 100% Australian durum semolina, Australian free-range eggs, locally sourced ingredients, RSPCA approved chicken and premium Australian beef. Il Nonno pasta is 100% Australian made with no added preservatives, colourings or flavourings.
Family is at the heart of the home and pasta is what brings us together. We may not always have it all together, but when we're together we have it all.
"Better Together"
Tortellini Green Pea, Pecorino Cheese & Black Pepper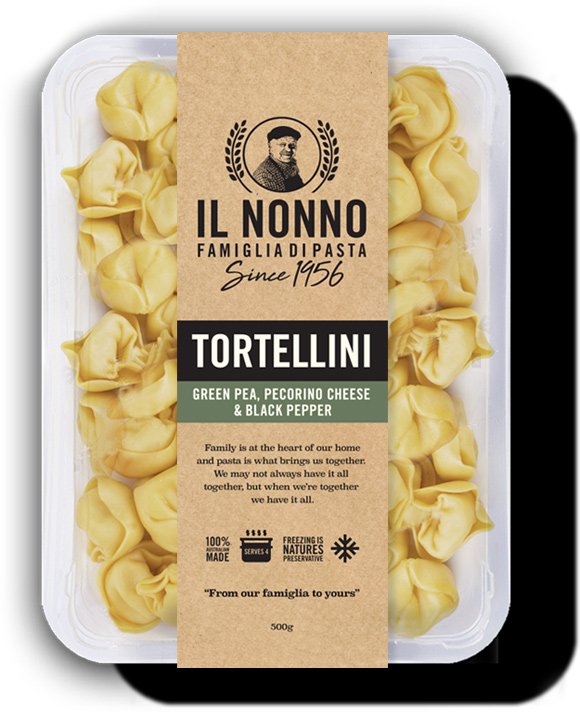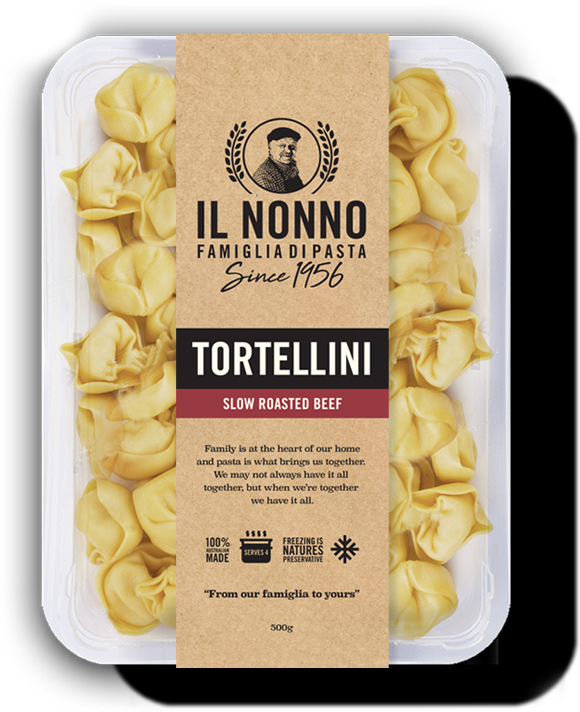 Tortellini Slow Roasted Beef
Tortellini Fresh Ricotta & Spinach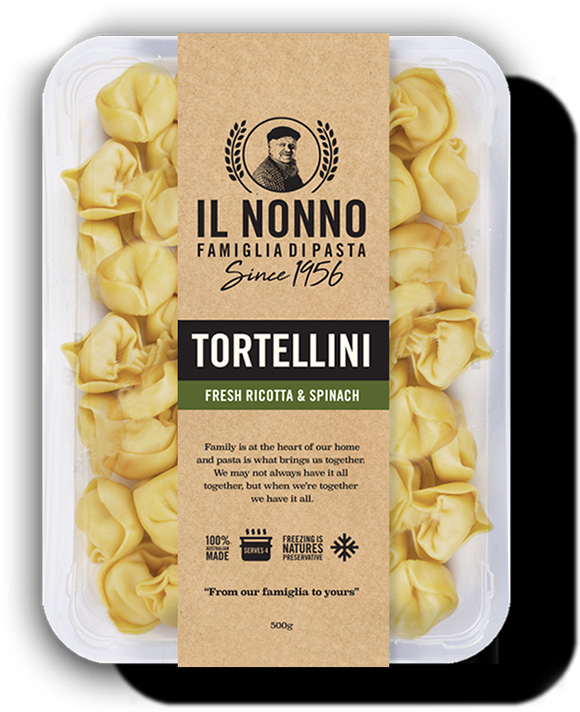 Ravioli Slow Roasted Beef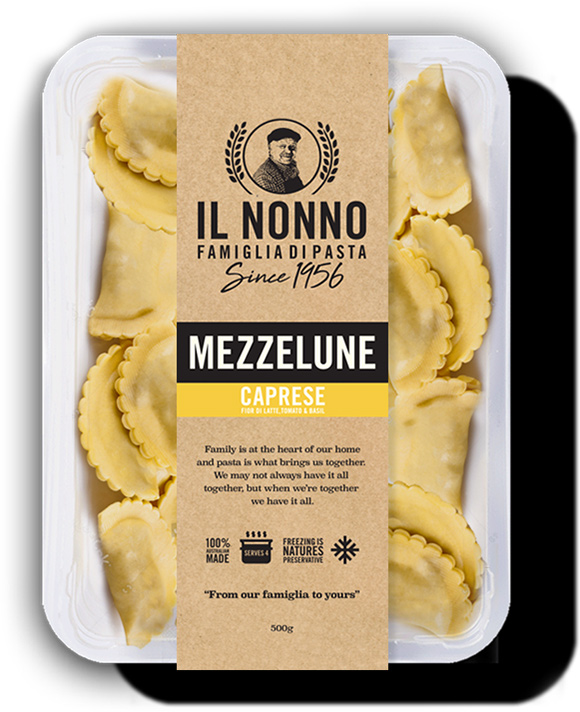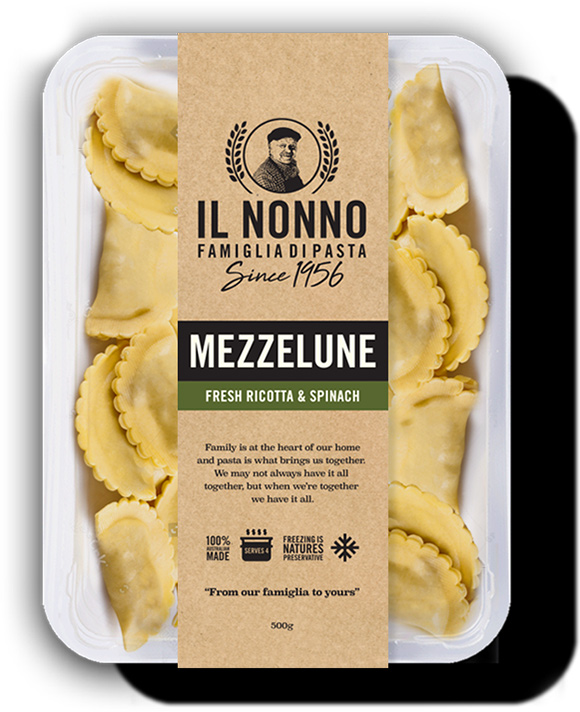 Mezzelune Fresh Ricotta & Spinach
Mezzelune Piccole Chicken, Mushroom & Thyme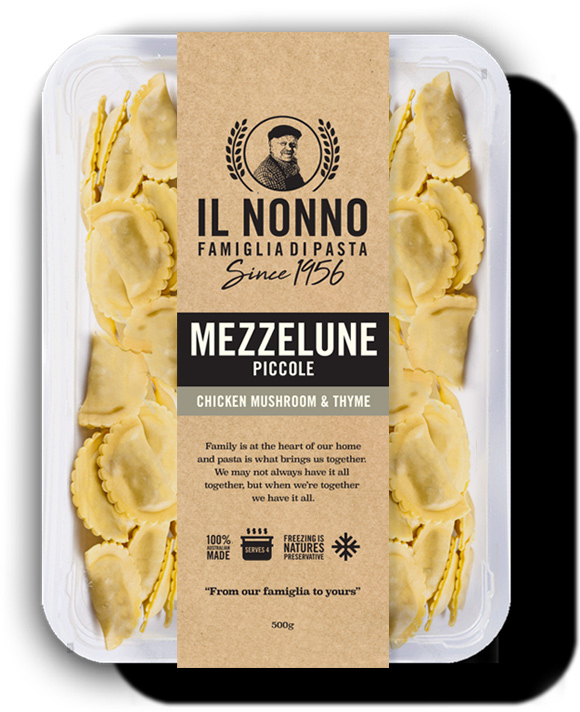 For wholesale enquires and stockist please email us at hello@awesomefoodcompany.com.au